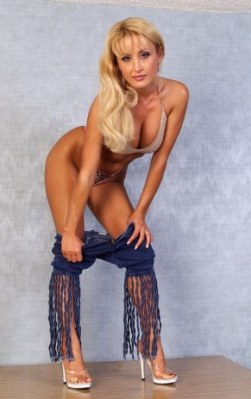 Lose yourself in a domination phone sex session with Nawty Nanci.
You've heard the term "trophy wife"? Well I have a few "trophy" sluts that I like to show off to my friends. It's so much fun to make my submissive phone sex whores perform during my "girl's nights".
Last night, I made "D" my little jerk-off slut. I had a few of my friends over for dinner and drinks (which, of course, were served by a very well dressed "D"). After dinner, I told the girls to come into the living room where we'd have dessert. We were all dressed up in sexy high heels, really short skirts and tight blouses that really showed off our perky tits. I turned on some seductive music and the bedroom door opened and out walked "D" – completely naked – just like I had instructed. You should have heard my friends giggling when they saw his puny little limp dick – LOL.
Apparently, laughter and humiliation were just what "D" needed, because his cock began to twitch and grow and I told him to stand in front of all of the beautiful ladies and stroke one out for us. His face was bright red, but his cock got raging hard as he stood there – amid the giggles, pumping as we encouraged him to work harder, faster – LOL.
I held out my hand and told "D" to drain his balls right here. He looked so relieved as he came in the palm of my hand……… what he wasn't expected was my command to drop to his knees and lick it all up – LOL.
Want to hear more about "D's" humiliation phone sex experience?
Call me!
Nanci – 1-877-387-5545