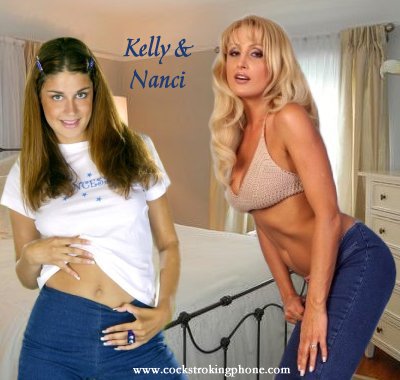 Nanci and I are both anything goes phone sex girls and an awesome two girl threesome team for all your fantasies. Nanci and DP invited me to join them for some extremely hot two girl strap on fun. DP is a strap on cock sucker, she had a big black dildo on and mine was a peachy pink "white" dick so we could have some interracial fun with him too. He sucked our dicks while we kissed, licked and sucked each others nipples and she rubbed my pussy while I rubbed hers. It was so fucking hot! I'm more than excited to join in for some interracial strap on fun with them and anyone else too anytime. She's fucking HOT!
If you're in the mood for two hot girls who totally enjoy anything goes phone sex role play and fantasies, give us a call for your next hot threesome.
Check out my personal anything goes phone sex site and follow the links on the right for Nanci's personal site too for more about us and the hot fantasies we have, and make your next 2 girl fantasy even hotter with us!
Hugs & thank you's for the fun!
Kelly    1-877-582-0861  and  Nanci  1-877-387-5543
By